Notice: In consequence of the adverse effect of the Covid 19 pandemic on its resources the Charity has temporarily ceased considering new applications for Grants
| | |
| --- | --- |
| | THE BILL BROWN 1989 CHARITABLE TRUST |
Registered Charity Number: 801756

The Bill Brown 1989 Charitable Trust was founded on 2 May 1989 by the late Mr Percy William Ernest ("Bill") Brown. Bill Brown left school at the age of fourteen, and by dint of his intelligence and hard work achieved considerable success in business, and built up a substantial civil engineering business, from which he derived his capital.

He made a notable contribution to the war effort in the Second World War, during which he was an RAF officer responsible for organising and accompanying the transfer of air crew and equipment from North America to England.

His wife and son each tragically predeceased him, and he made generous provision for other members of his wider family during his life.

What remained passed under his Will to this Charitable Trust.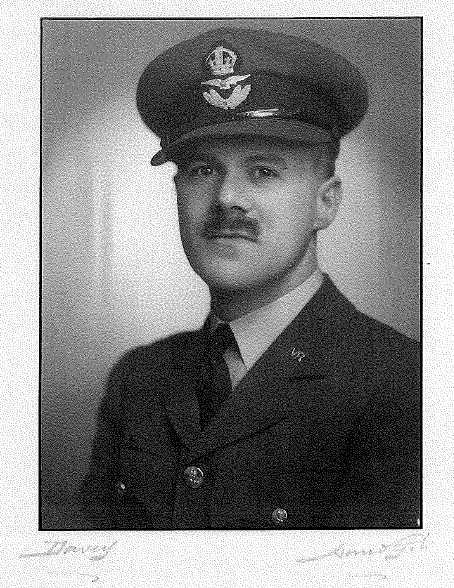 The Late Bill Brown

The Trustees operate a grant giving policy with a view to making annual distributions of approximately £475,000, including Bursary commitments which during any year can utilise approximately £300,000 of the available funds. After taking account of Bursaries and the other grants regularly made by the Trustees – most of which continue charitable interests of the late Mr Brown - there are limited funds available for distribution to other charities. A wide range of UK Registered Charities are supported.

The Trustees are particularly interested in supporting the following areas of charitable work:-

• Research into blindness
• Other medical research
• The deaf and blind
• Care of the elderly
• Care of the disabled
• General welfare
• Hospices

If you are a charity working in any of these fields and would like to request financial assistance, please read our Application Guidelines. Certain areas of charitable work are not supported by the Trustee and please read our Exclusions.

Trustees' Meetings are normally held half-yearly in June and December each year. Details of the Trustees can be found in the Annual Report and Accounts.

Details of the most recent grants made can be found in the Annual Report and Accounts and under Grants Awarded.

---

Application Guidelines:

All applications should be sent in writing to:-
The Bill Brown 1989 Charitable Trust
BM Box 4567
London WC1N 3XX

Requests for support should be made by letter confirming your Registered Charity Number, the aims and objectives of your Charity, and any other relevant facts.

In order for any appeal to be considered, the applicant must provide a copy of their latest annual report and most recent audited accounts.

The Trustees will consider supporting specific projects, in this case please provide details of the total amount required, contributions received to date and proposed timing to completion. Depending on the nature of the project, the Trustees will sometimes make a grant commitment, but defer payment until assurances are received that sufficient funds have been raised or pledged.

Applications will only be considered from English registered charities and the Trustees concentrate on supporting charities mainly in the South of England.

Applications must be received by the end of May or the end of October to be sure of consideration at the Summer and Winter Meetings.

The Trustees do not acknowledge applications and will only contact those to whom grants are awarded.
---

Exclusions:

The Trustees do not support:-

• Individuals
• Animal welfare
• Small (local) charitable causes
• Appeals from regional branches of national charitable organisations
• Wildlife and environmental conservation
• Maintenance of buildings
• Religious charities
---
---
---